What do you do when Mother Nature reflects our typical PNW gray skies on the day of your photoshoot when you were hoping for blooms and sunshine? Well, if you are the Wadlow family, then you simply bring all things light and bright indoors to your studio session! We have been photographing this sweet family since maternity photos for their second daughter Evelyn, and ever single time we see them, they outdo themselves with their trendy styling. This year, their studio portraits were inspired by all things springtime and fabulous!
A round of applause of Michelle's fabulous styling of her family in preparation for their annual portraits! Keep scrolling to see our top three takeaways from the Wadlows when it comes to making sure every family member is dressed to the nines…
No. 01 = Embrace TEXTURE. The silkiness of miss Evelyn's dress combined with the fur of her sister Sophia's coat is as close to perfection as it comes! And can we just give a shoutout to Charles' blue suit jacket on top of his striped pink shirt?! Varying textures read well on camera and are fun to coordinate in your styling process, so let loose and let the textures carry you away!
No. 02 = Embrace COLOR. Gone are the days of matchy matchy with every family member rocking the same shade of blue. For a contemporary spin on color coordinating within your family, think complimentary - colors that play well together without having to be repeat in every person's outfit. Determining hues can be intimidating, but don't be afraid to incorporate something bold in your styling. Michelle's fabulous pink dress is a WOW statement in all the right ways! (Pro tip: don't be afraid to turn to Pinterest for color palette inspiration!)
No. 03 = Embrace INDIVIDUALITY. Our favorite part of the Wadlow's styling is how each person gets to rock something totally unique. From Charles' amazing suit jacket to Michelle's drop dead gorgeous dress, Evelyn's florals to Sophia's killer jumpsuit…everyone gets to wear a statement piece!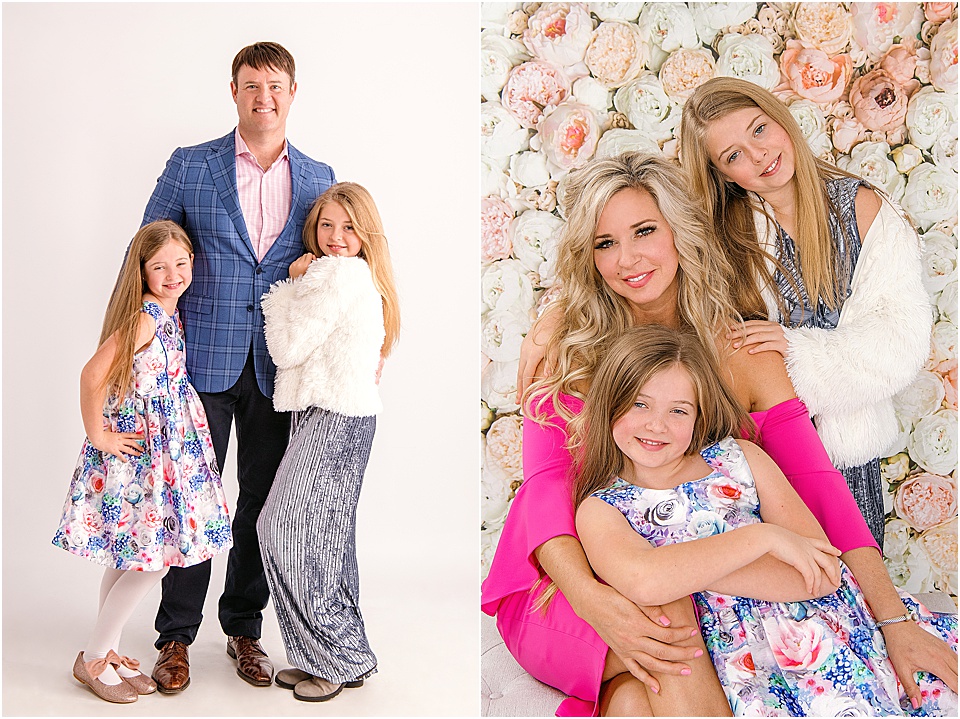 Ready to capture some memories for your family?
Whether this is an annual experience or you haven't had photos taken since the kids were in diapers, we're excited to be a part of documenting your story.